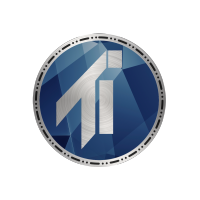 Hiring Guidance Counsellor for Students for Trakinvest
Company name : TrakInvest
Posted on: 26th Aug 2021
---
Description
In this role, you would need to counsel the candidates about the benefits of the training boot camp in blockchain and artificial intelligence .
You also take them through the hiring criteria that includes testing rounds on basic computer knowledge and programming rounds. Students after taking these courses get 100% placements with international and Indian companies.
About us:
Traklabs, a Microsoft Partner Company, provides Cloud Based Digital Labs, Job Linked Certifications, and Talent Access to Educational Institutions & Corporates. Unique platform of 200+ University Network and 200,000 student network and directly source and hire upskilled through our various programs and Centers of Excellence.
Process
OUT-BOUND Voice
Process
Ongoing
Language
English
Pay Out
Remuneration : 18000/perMonth
---
Start date: 25th Aug 2021
Days of the week
Monday, Tuesday, Wednesday, Thursday, Friday
Works Slots
09:00 to 13:00, 13:00 to 17:00
---
Expertise Level
Intermediate